If you installed the add-on from your current spreadsheet, just hit the OK button on the Workspace popin and the add-on sidebar will load automatically.
If that is not the case, follow the steps:
Reload your current spreadsheet (or open a new one)
Activate the add-on through the Menu > Extensions > ImportFromWeb > Activate
Check out our instructions to get started with the =IMPORTFROMWEB() function
Or try one of our templates from the sidebar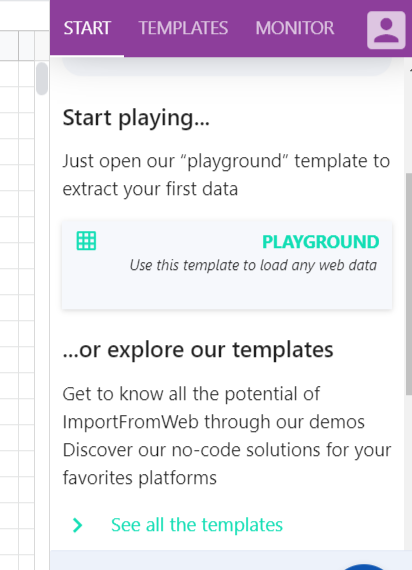 You might find challenges in your curse to data extraction. No worries! We are with you.
If you need help to configure your function, just contact us.