Unleash incredible amounts
of website data
Get dynamic data from websites & APIs
into your Google Sheets without technical background.
Get to know our add-ons and
take the most out of data available on the web!
Our powerful Google Sheets add-ons make the process
of collecting and managing data accessible,
giving you more time to focus on results.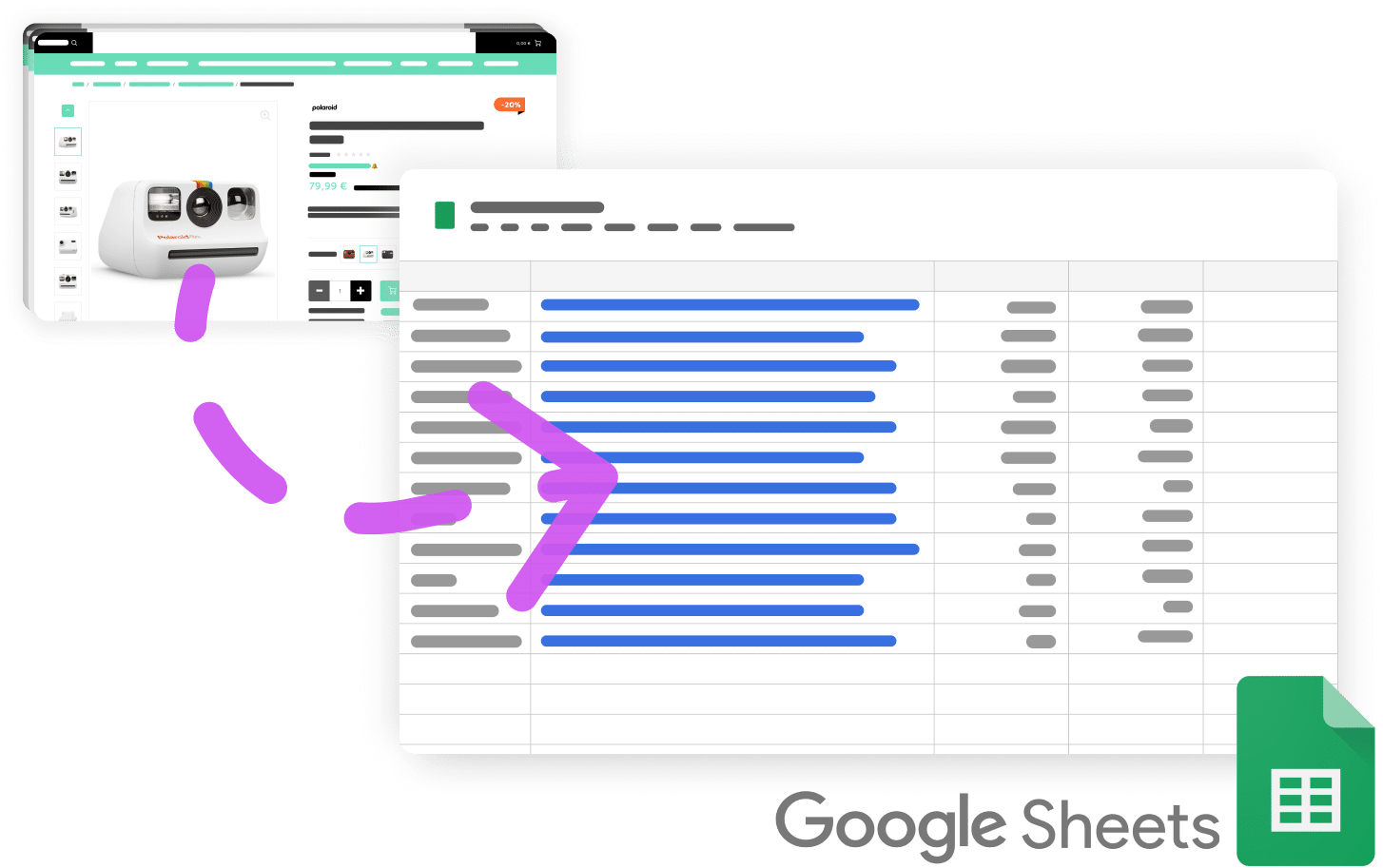 142K+ users on Google Marketplace
ImportFromWeb
Seamlessly extract dynamic data from web pages into Google Sheets to unlock hidden insights.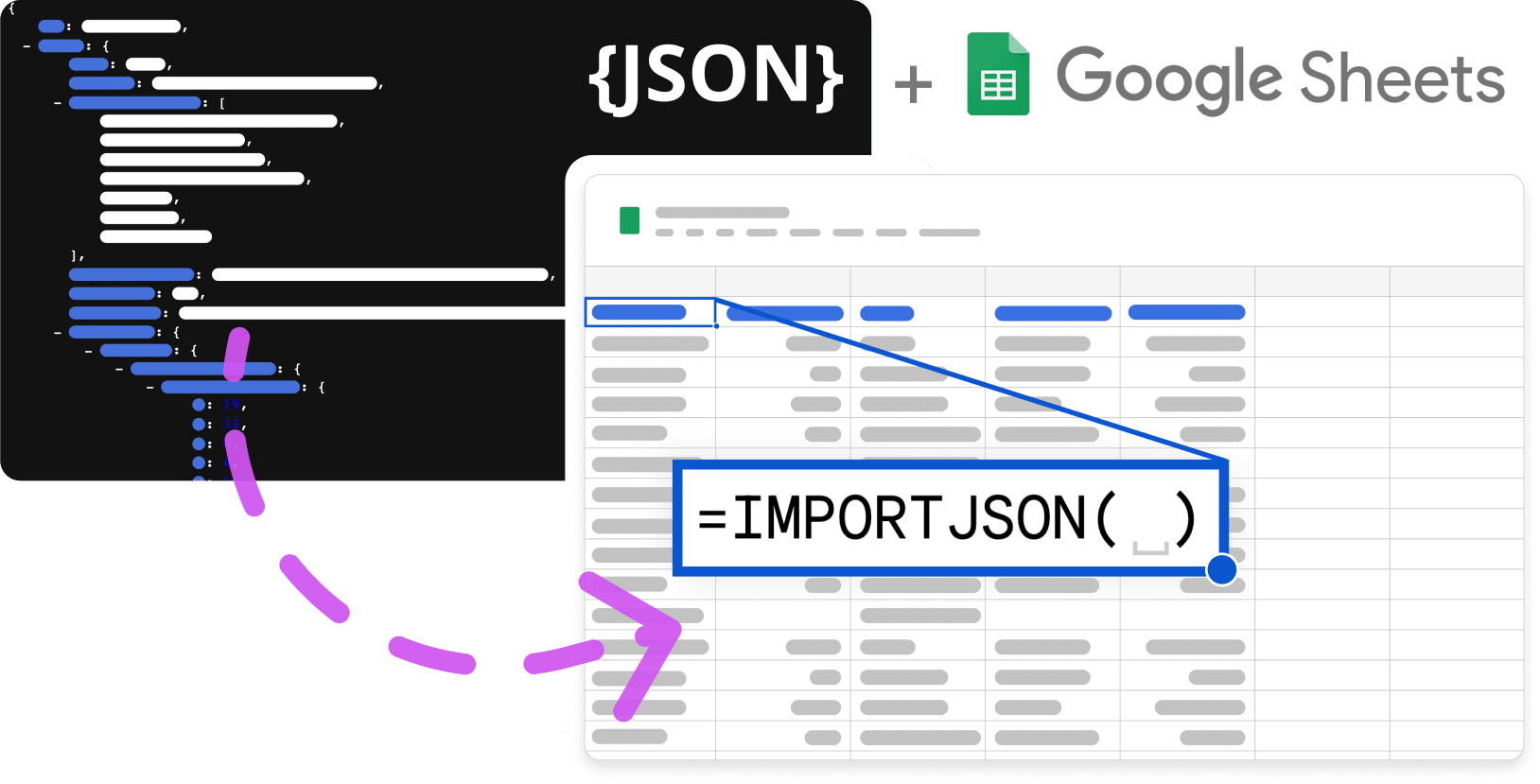 119K+ users on Google Marketplace
ImportJSON
Extract hard-to-reach JSON data
in seconds to make more
informed decisions.
More than 250,000 users already use our add-ons!
Powerful tool with many uses
This Extension is best for e-commerce platforms, is easy to use, and can scrape any data from any website.
Great extension. I highly recommend it
I use it every week and it helps me to save time and effort. Customer service is amazing.
Excellent, you made scraping simple!
A must have tool. Does what it says.
Just what I needed.
I didn't expect them to answer my formula question, but they did, and they explained it well.
A game-changer for non-technical profiles
Take advantage of our add-ons to do your job better and faster. There are hundreds of different use cases, discover yours!
Enhance your e-commerce strategy
Analyze ecommerce information, such as market prices and customer reviews, to expand your product catalog and build more competitive verticals.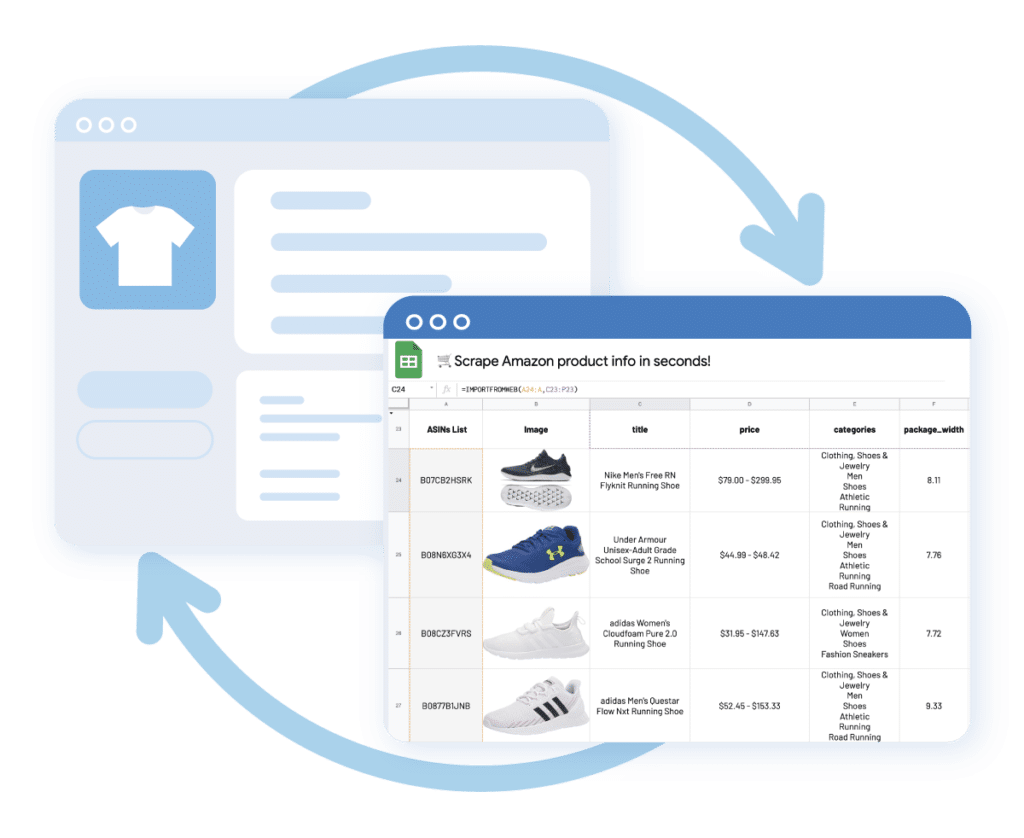 Refine search strategies
Improve SEO strategies by more thoroughly analyzing keywords, links, and other search trends worth targeting.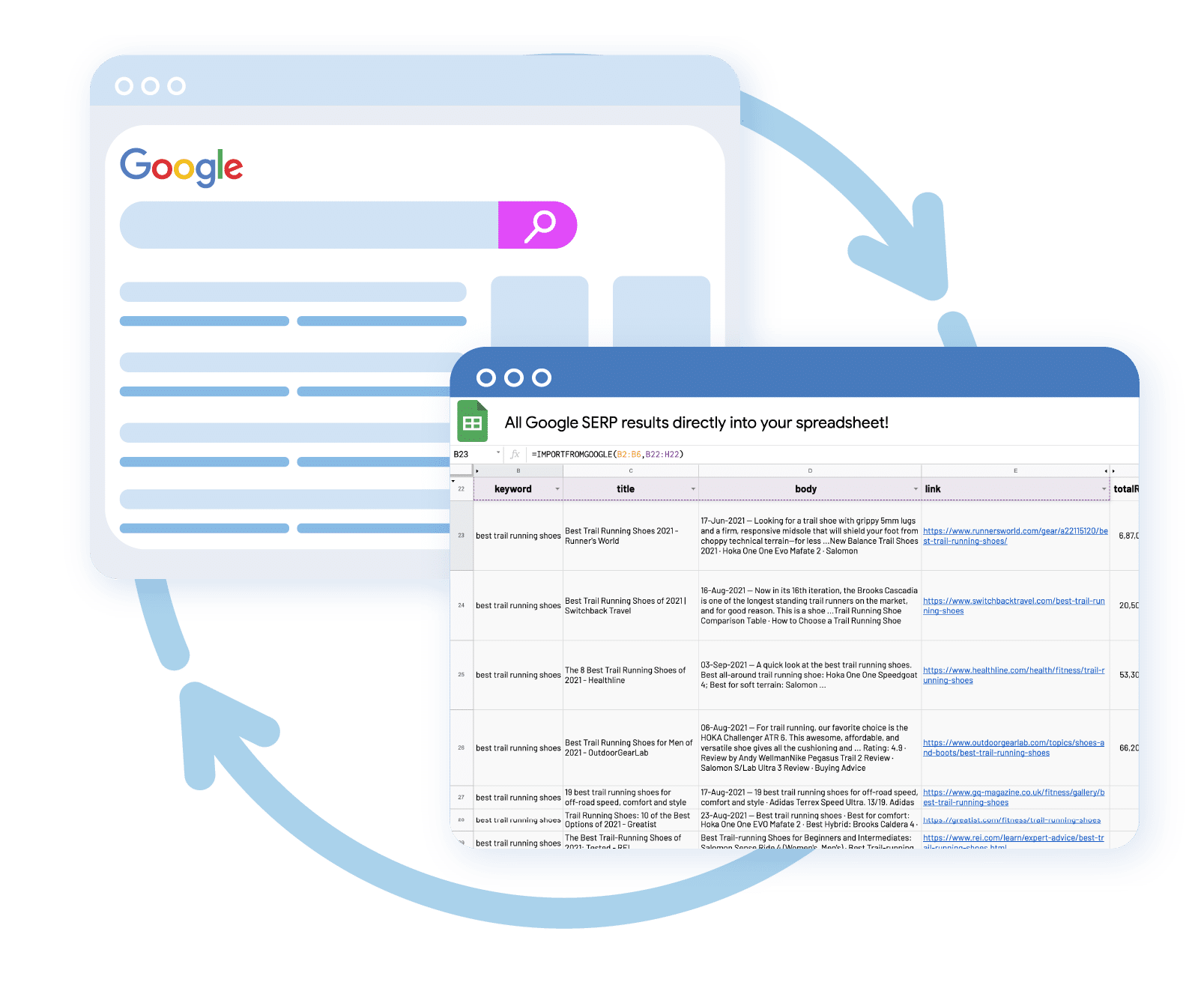 Build prospects database
Make more impactful contact with potential clients by building higher quality lists and learning from more conclusive performance analysis.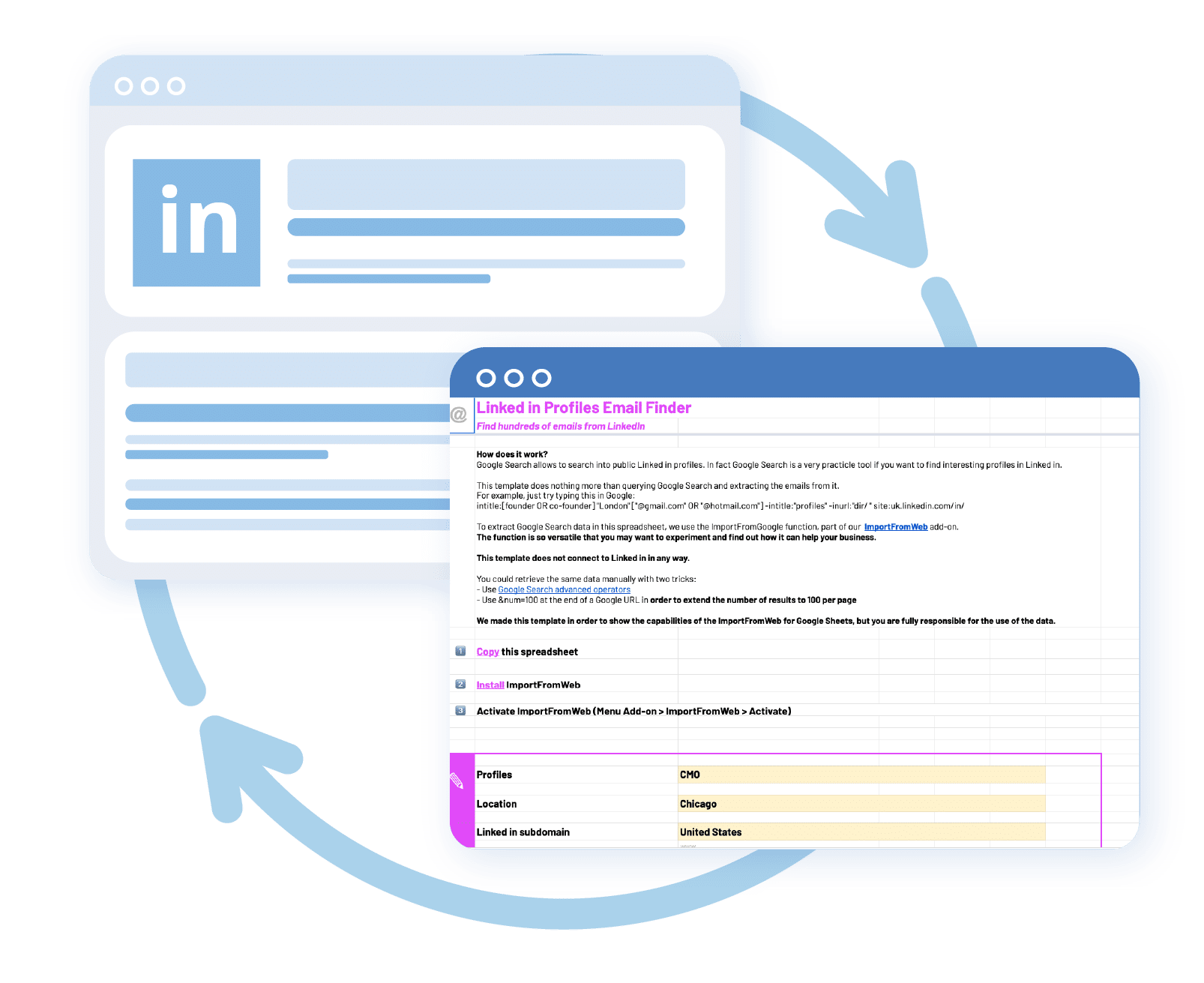 Make better investment decisions
Follow market trends, crossing data from multiple analyses in real-time to facilitate the decision-making process.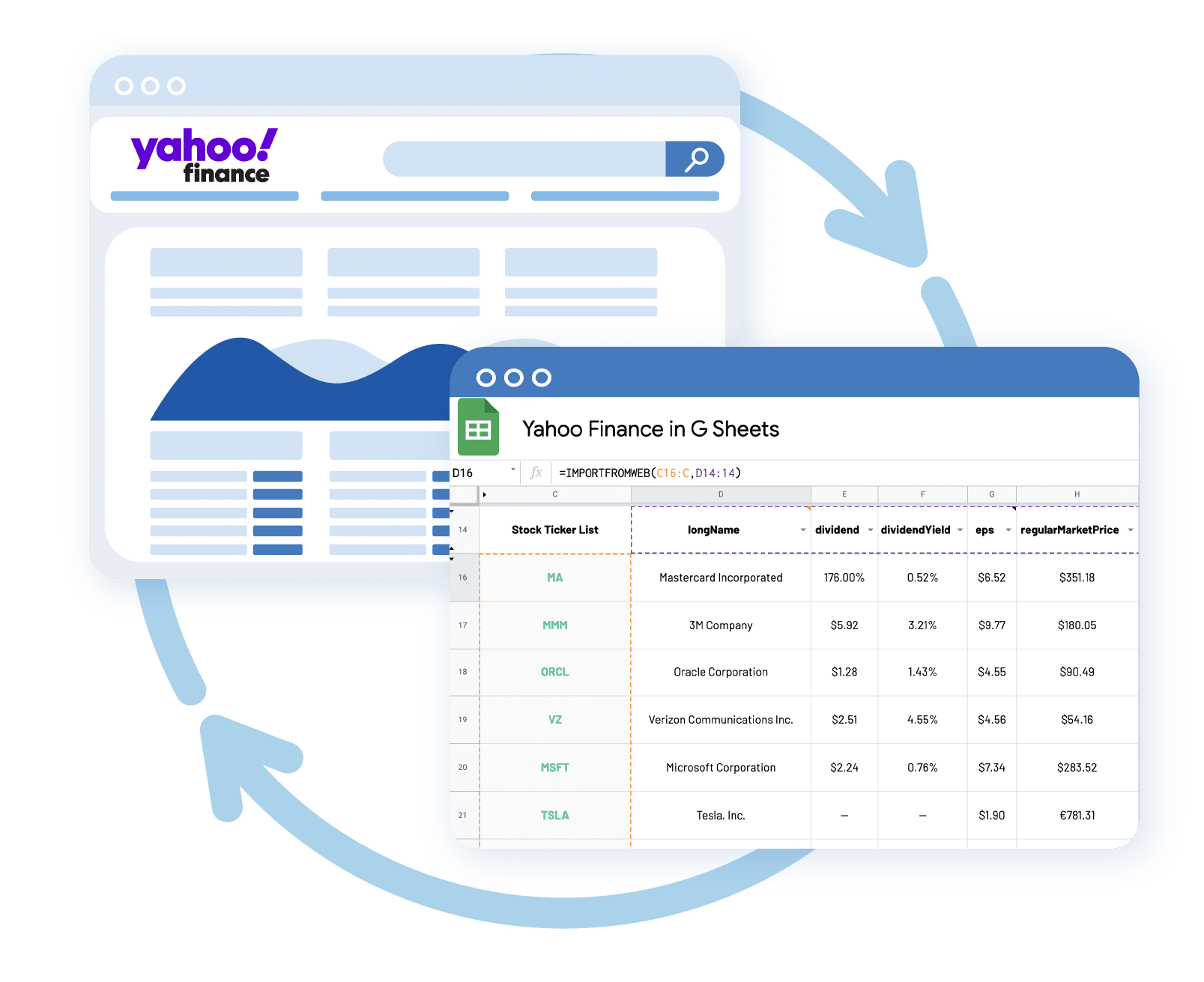 Revamp research methods
Aggregate interesting data from thousands of websites so that it's digestible and ready to be analyzed.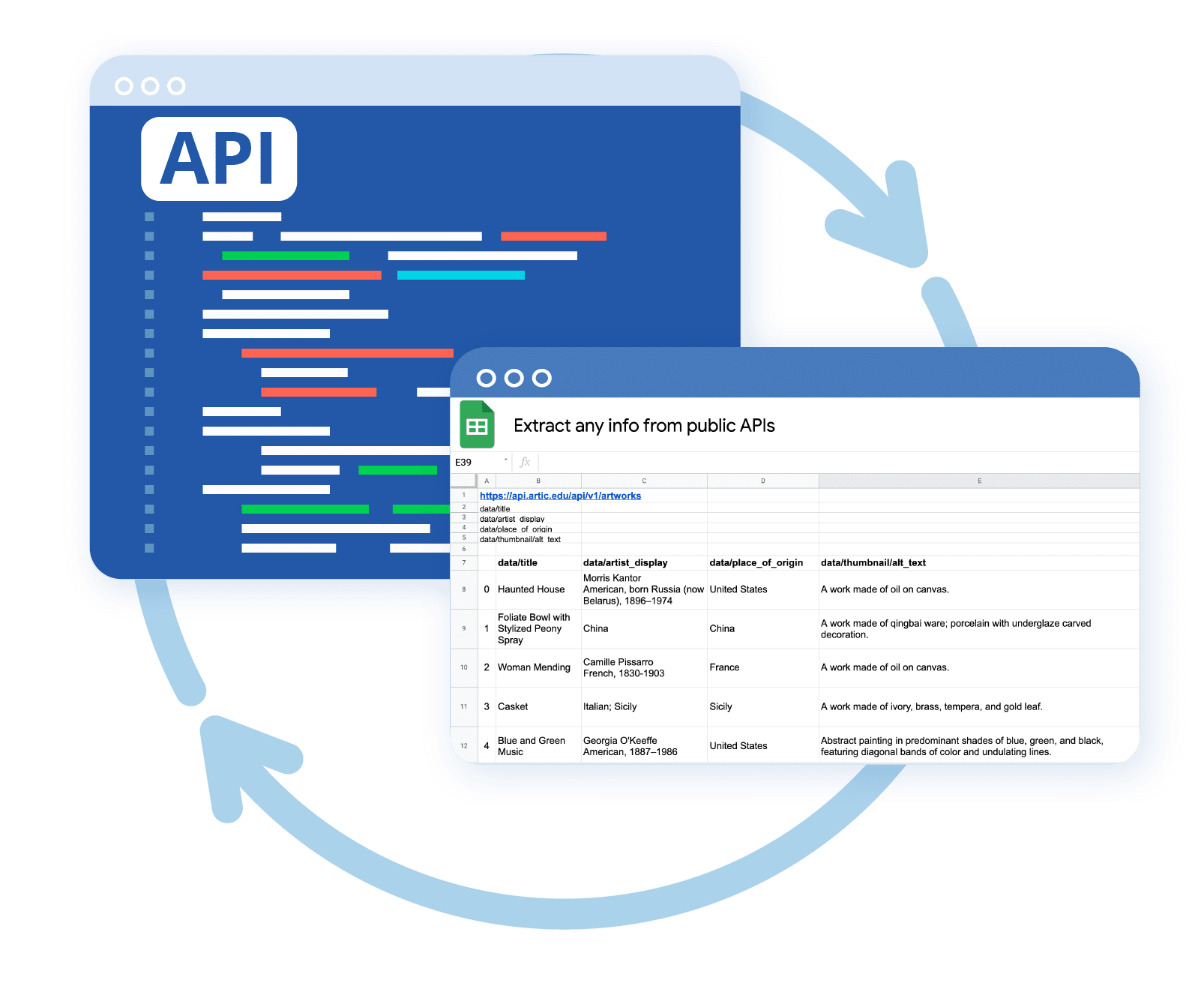 Improve your content plans
Stay up-to-date on all things content by monitoring the latest trends from multiple sources and managing engagement with branded content.