You can use it for free for up to 100 requests per day and 500 requests per month. If you need more, check out our premium plans
Your add-on might not be activated.
In Google Sheets, go to Add-ons > Manage add-ons
If IMPORTFROMWEB is displayed in the list, check that it has been added to your document by clicking on the 3 dots in the add-on card, then "Use in this document".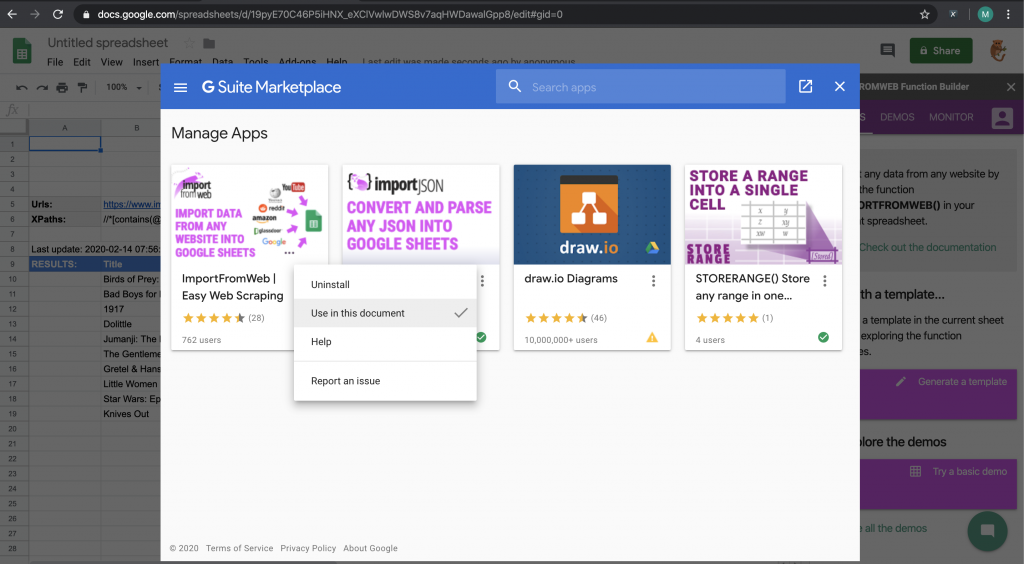 If IMPORTFROMWEB is not in the list, go to the menu Add-ons > Get add-ons and search for IMPORTFROMWEB.
If you're still seeing the #NAME? error, try a clean install:
Go to https://myaccount.google.com/permissions and remove the add-on from the lists.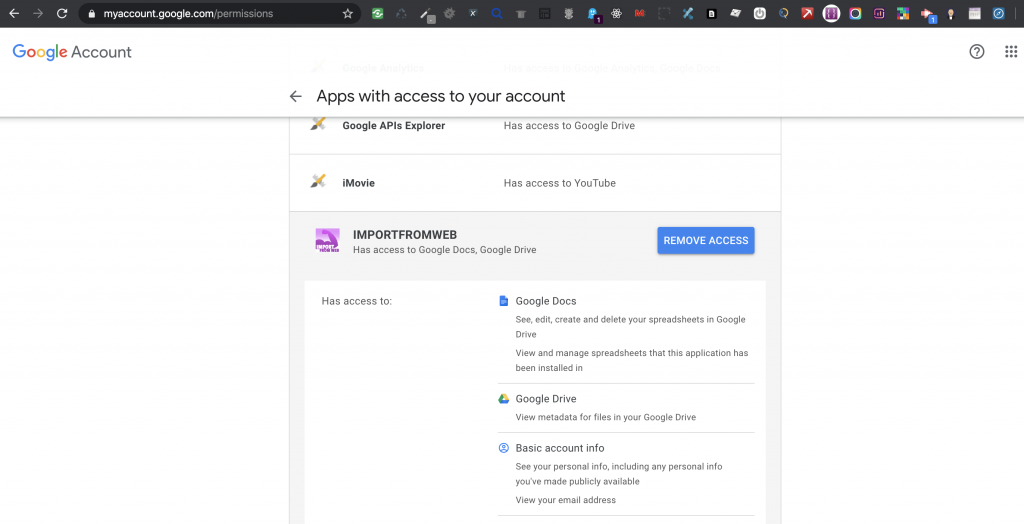 Then go to the add-on page in the G Suite Marketplace, click Uninstall and reinstall it again.
We have noticed that some users could experience this issue with spreadsheets already created.
Create a new spreadsheet and try to enable the add-on for the new spreadsheet.
If you followed all the steps with no success, please contact us.
Note that this issue is not a failure from the add-on. We are currently in touch with Google to resolve the issue
Check the previous answer.
For the moment, IMPORTFROMWEB() handles imported content as text. Hence you will receive an error if you try to make calculations with some numerical content.
There are two ways to proceed so Google Sheets parses the content as numerical values.
If you are the administrator of a Google Suite domain and have installed the add-on for the whole domain, got to the second part.
In Google Sheets, open the apps manager from the menu Add-ons > Manage add-ons,
click on "Uninstall" as described in the screenshot.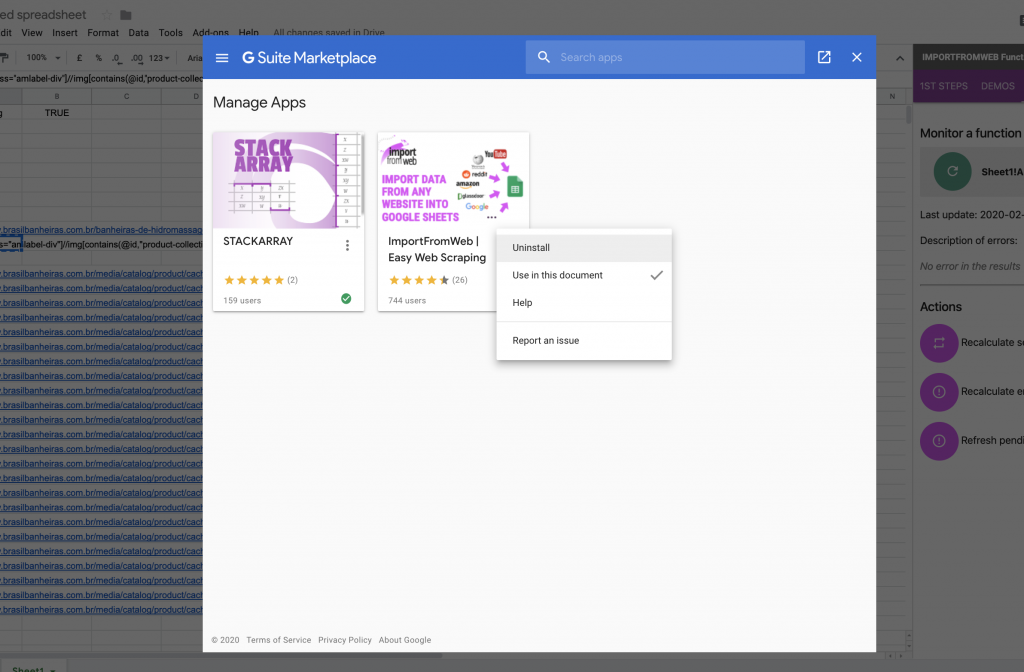 If are the administrator of a premium Google Suite account and have installed the app for your whole domain, you will have to follow the following steps.
Otherwise, the administrator of the domain should be able to do it.
From Google.com, display the services from the top right button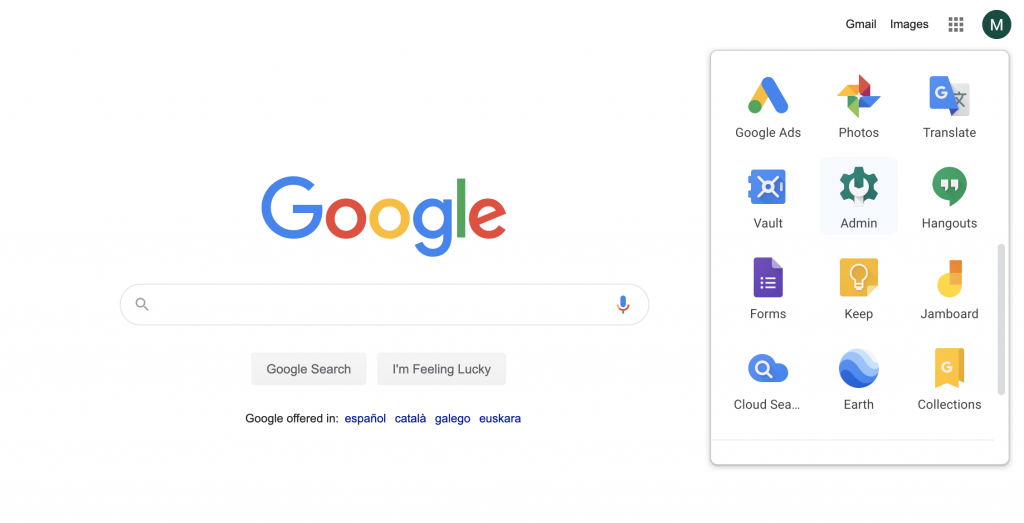 Select "Admin"
From the admin console, select "Apps"
From the Apps panel, select "Marketplace Apps"
A list should display the add-ons installed for the domain. Click on the add-on you want to uninstall
On the top right corner you should see a button with a trash icon. Click on it and confirm removal.
Note that we have no way to be aware that you uninstalled the add-on. Don't get mad if you keep receiving our email notifications. Just unsubscribe or send us a message.