Sharing a spreadsheet in Google Sheets is easy! Just follow the steps below.
Step 1. Open the Google Sheets spreadsheet you want to share.
Step 2. Click on the "Share" button located in the top-right corner of the screen.

Step 3. Enter the email addresses or Google accounts of the people you want to share the spreadsheet with.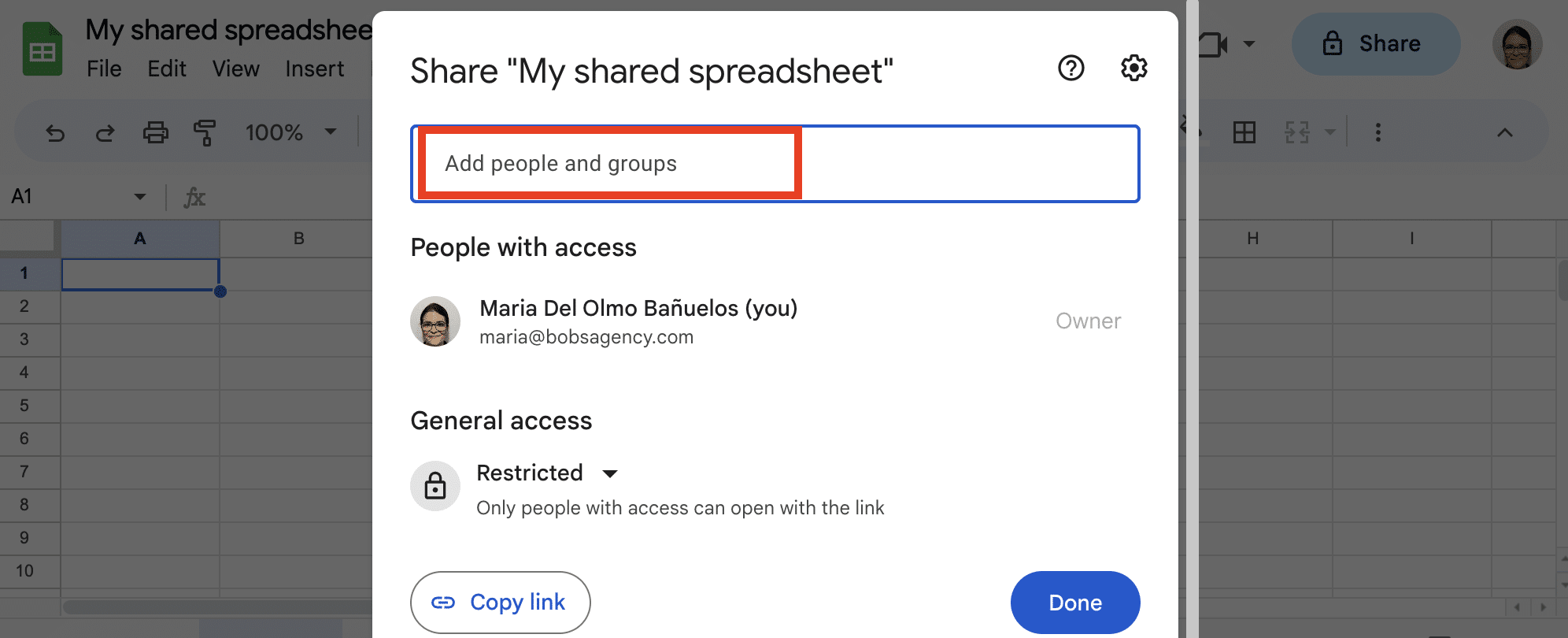 Step 4. Choose the level of access you want to grant them: "Can edit," "Can comment," or "Can view." You can also add an expiration date for access.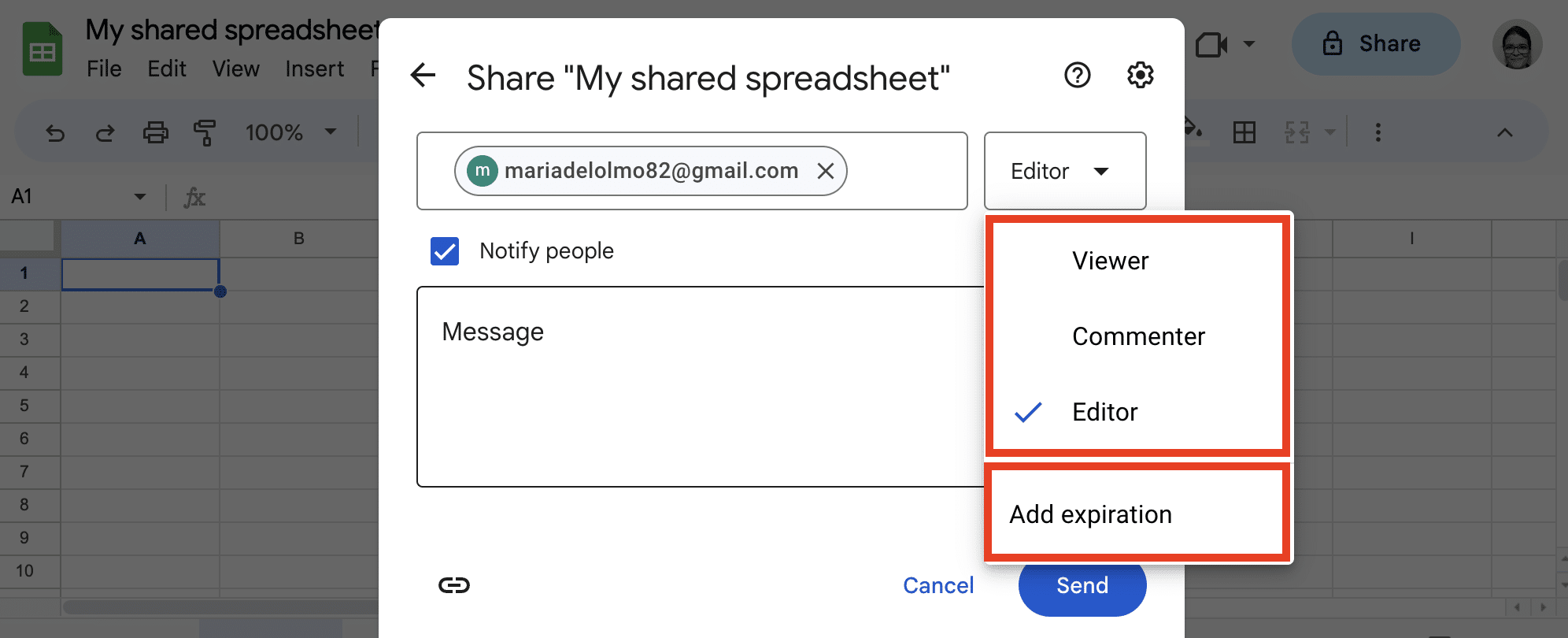 Step 5. Click on the "Send" button to share the spreadsheet.
Once you've shared the spreadsheet, the recipients will receive an email notification and will be able to access and collaborate on the same document. Remember, you have full control over the sharing settings, and you can change them at any time.