You can edit your payment details directly from the ImportFromWeb sidebar. Go to the Profile tab and click on Manage your account.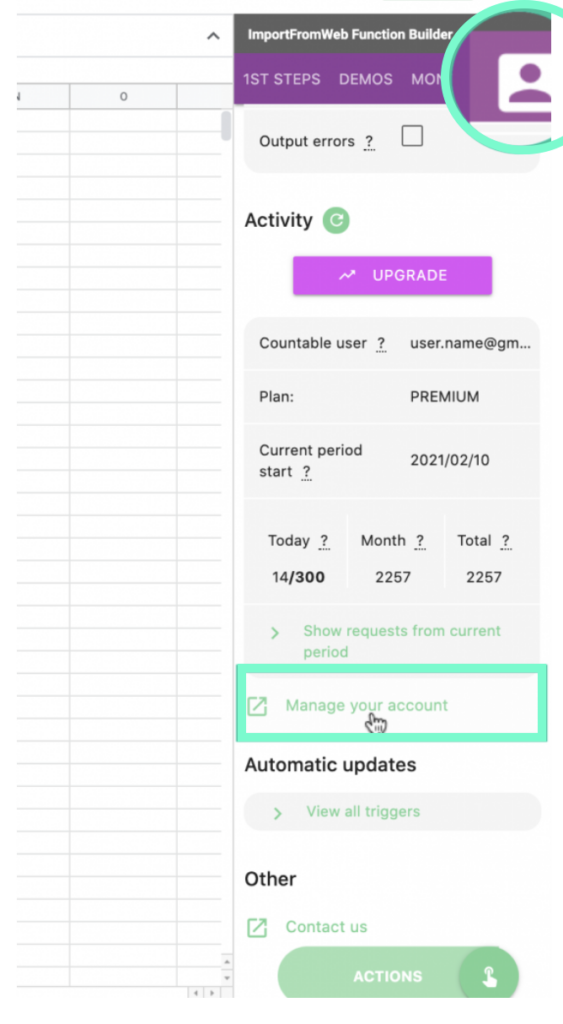 You'll be redirected to our payment platform on Stripe, where you can edit your credit card details.

All the process is managed through Stripe, so we never view or access your card details.