Google Keyword Generator (with search volume)
Google Suggest is one of the most important features Google has. Its a Google's core feature that shows keywords suggestion as you type. Our template allows you to scrape these keywords and retrieve their search volume for any given country.
Start for free! Upgrade your ImportJSON plan to retrieve data from an almost unlimited number of keywords.
Google Suggests is built upon Google's own data, where it tries to guess which keyword you are looking for by analyzing the letters or words you already typed in. Simply put, it tries to save you time when you use Google.
It is not intentionnaly designed as a Marketing tool, but we can indeed use it to discover new keywords we initially didn't think about or detect new trends.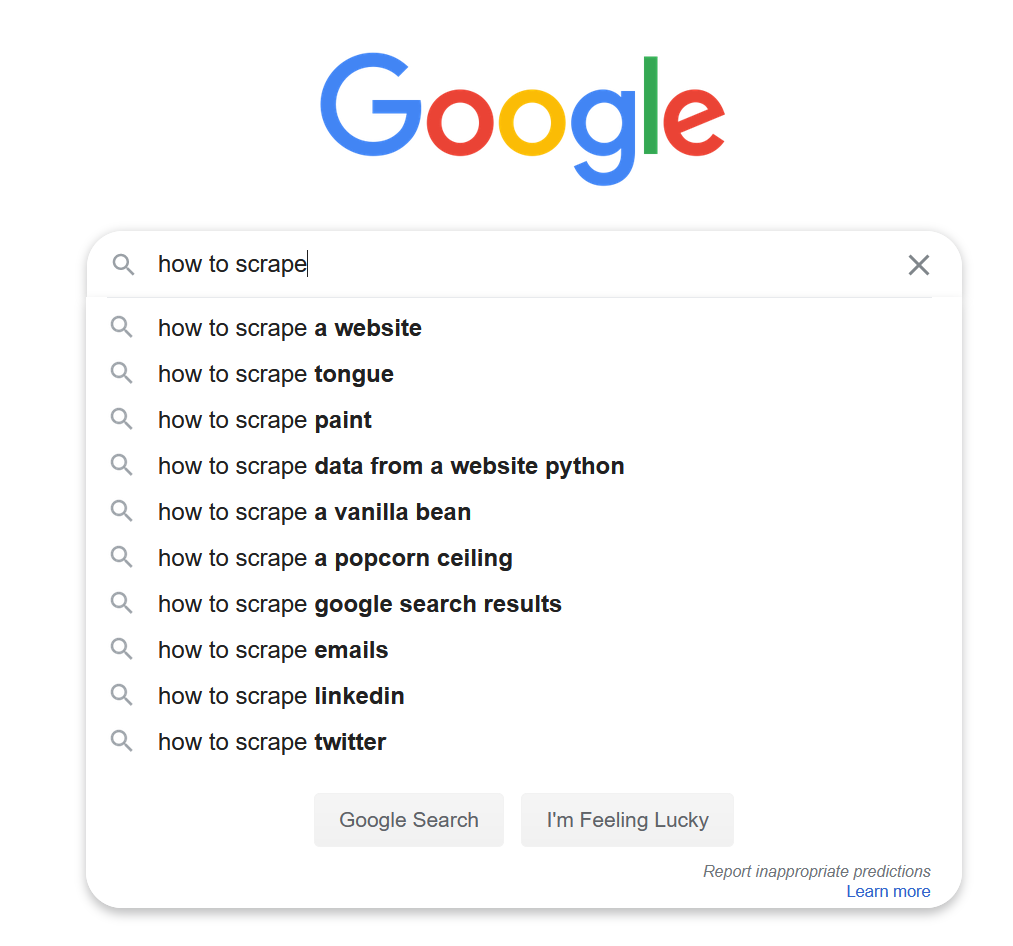 Nevertheless, we can't use directly Google Suggest to find valuable keywords for several reasons:
The number of keywords returned by a single query is low
We don't know what is the associated volume for the returned keywords
We design our templated using the ImportJSON function with these limitations in mind. Indeed:
Our tool appends and prepends common characters to extract up to 350 unique keywords for every execution. Save time by using it.
We extract Google's search volume for extracted keywords, with no additional cost. Get insights and detect interesting keywords.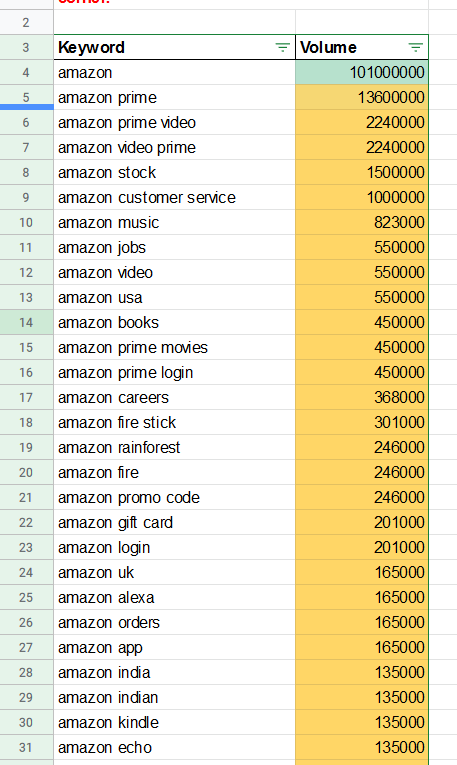 Stop using tools that only allow you to extract keywords without the search volume and try our template for FREE.