Fetch option Chain (Equity Derivatives) and quotes from NSE India in a simple Google Sheets template.
It uses the ImportJSON add-on that we built.
ImportJSON provides a simple function to import JSON formatted data from different sources and turn it into a two-dimensional table you can easily manipulate.
Copy the template
To properly set yourself up to extract thousands of data points from NSE India, the first thing you need to do is copy the template:
Install ImportJSON add-on in the copied spreadsheet
See how the info displays in the 'Tool' tab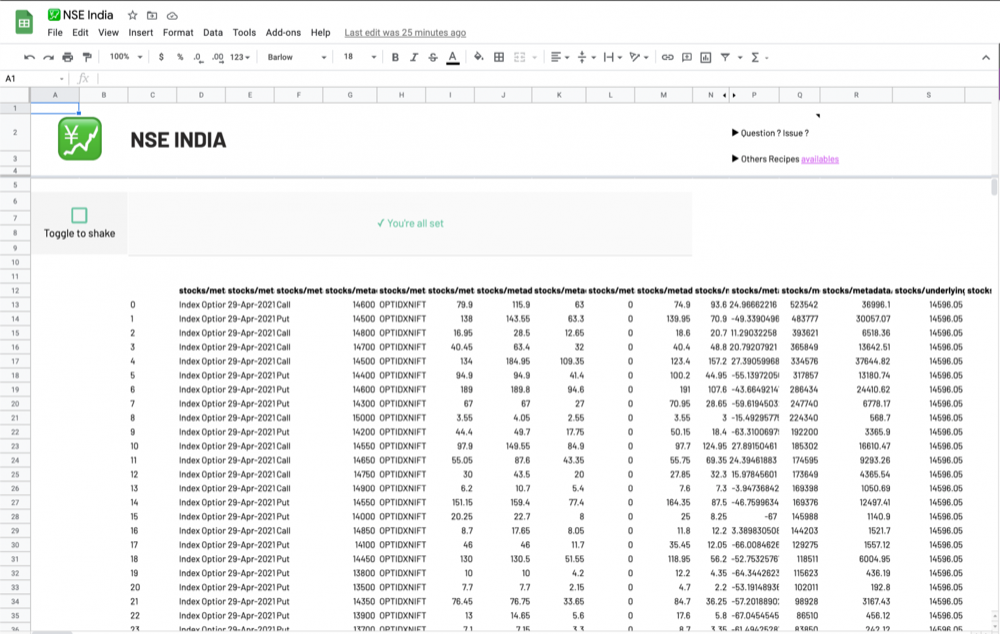 We'd love to hear all of your feedback so that we can keep providing the best information on web scraping!